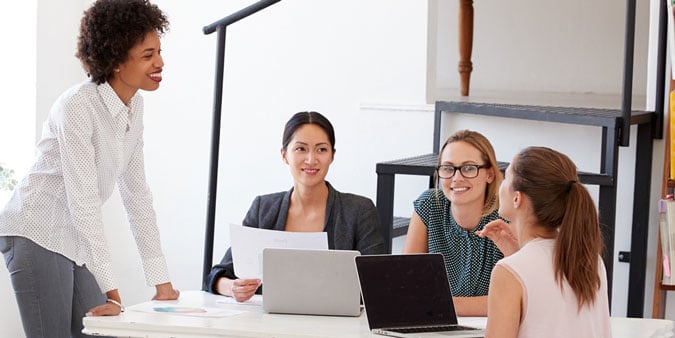 In my upcoming book on promoting knowledge management initiatives within the corporate world, I share what I've learned about building lively, enduring communities for KM stakeholders, practitioners, and end users of organizational knowledge. Here's an excerpt to (hopefully) pique your interest.
Communities are groups of people who share an interest, a specialty, a role, a concern, a set of problems, or a passion for a specific topic. Community members deepen their understanding by interacting on an ongoing basis, asking and answering questions, sharing their knowledge, reusing good ideas, and solving problems for one another.
Communities should be part of any KM program. Connecting people is fundamental to getting knowledge flowing, and communities are an important way of doing so.
10 Principles for successful communities:
Communities should be independent of organizational structure; they are built around areas upon which members wish to interact.
Communities are different from teams; they are based on topics, not on assignments.
Communities are not sites, team spaces, blogs or wikis; they are groups of people who choose to interact.
Community leadership and membership should be voluntary; you can suggest that people join, but should not force them to.
Communities should span boundaries; they should cross functions, organizations, and geographic locations.
Minimize redundancy in communities; before creating a new one, check if an existing community already addresses the topic.
Communities need critical mass; take steps to build membership.
Communities should start with as broad a scope as is reasonable; separate communities can be spun off if warranted.
Communities need to be actively nurtured; community leaders need to create, build, and sustain communities.
Communities can be created, led, and supported using TARGET:
Types (TRAIL – Topic, Role, Audience, Industry, Location)
Activities (SPACE – Subscribe, Post, Attend, Contribute, Engage)
Requirements (SMILE – Subject, Members, Interaction, Leaders, Enthusiasm)
Goals (PATCH – Participation, Anecdotes, Tools, Coverage, Health)
Expectations (SHAPE – Schedule, Host, Answer, Post, Expand)
Tools (SCENT – Site, Calendar, Events, News, Threads)
Lucidea will be publishing my latest book, Proven Practices for Promoting a Knowledge Management Program. You'll need to read it to find out what else I've learned about KM communities! I hope you will find it compelling and relevant, with useful advice and insights drawn from my career as a KM practitioner. Please stay tuned; we'll let you know when it's available for purchase via Amazon!