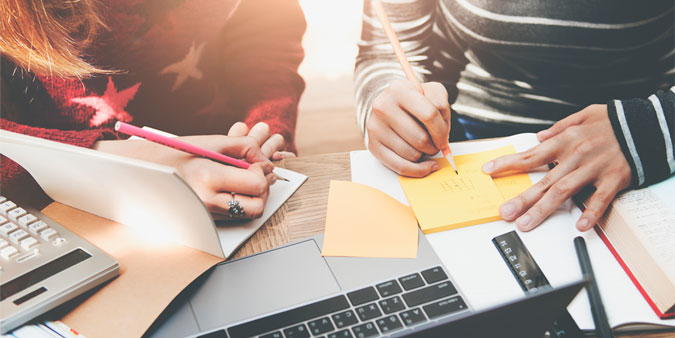 "Nobody cares how much you know, until they know how much you care." The origin of this quote is unclear, but it is often cited in the education sector during discussions about how best to motivate students and improve teaching skills. The concept is equally relevant to customer service, and therefore applies to librarians and other information professionals.
Letting your clients know you care requires some level of individualized attention, even when you are crazily busy, and has serious impact on customer satisfaction and your library's brand. Here are a few observations from my own recent experiences as a client.
Customer service is the front line; make sure it's not just a façade
I recently stayed at one of those Victorian-era hotels reverently described as "The Grande Dame" by residents of the small city it anchors. It's now owned by one of the larger corporate hotel chains, and while it's still beautiful outside, sadly, evidence of its decline is everywhere once you enter. It's visible not only in the physical plant, but in the lack of customer service and the general laissez faire attitude of the staff. In their patio restaurant, we were ultimately served by a young man whose shift was over, but who observed on his way out that we were being ignored by his colleagues. He was just great, and represented "The Grande Dame" exactly as they certainly would have wished back in their heyday. He even spoke about the hotel's history. We made sure to seek out his manager when we checked out, and gave him a glowing review. It was clear he was disappointed in his coworkers, and he really cared about treating us well and representing his employer well. Sadly for the hotel, that enterprising fellow probably won't stay long and they'll lose a great employee with a strong commitment to customer service.
Tech really can support support!
I had a similar experience with my telecom provider's online chat service. I always dread phoning them, but have found I get a faster response with their chat app. During my most recent chat, I got truly excellent service from a delightful and helpful representative. You know how it can be a bad idea to use emoticons in email or texts, especially if you don't know the recipient very well? It turns out they are really appropriate to an online support chat experience; he used them to punctuate his remarks to me, and because of that I felt he tried to personalize our interaction. This gave me confidence that he would try hard to resolve my problem, which helped me be a bit (lot!) more patient—and he ultimately did so.
Disappointment trumps everything
As a customer, if you are left with the feeling that the service provider doesn't care about you, it is a very powerful and lasting impression. Recently, I had the special opportunity to travel internationally via a new class of service on one of the major airlines. The outbound flight was really enjoyable, with personal attention, great food, comfortable seats and bedding, and lots of goodwill. We were actively looking forward to the return flight, but it turned out to be the exact opposite experience. My companion said it was the most money he'd ever paid to be treated poorly! Neither of us will make the investment again, and I'm even looking at other carriers for my usual economy class travel because I now feel so negatively. Last impressions can be more powerful than first impressions, and if they're disappointing, it's very difficult for the service provider to recover.
I think there are a few lessons for librarians in those experiences:
Formalize your team's commitment to customer service through your departmental mission statement and in your performance metrics. Library staff represent the department in each client interaction; make sure service is an enduring value.
Leverage a variety of channels and methods to deliver good service, including remote desktop apps (and judiciously applied emoticons!). Technology can be your customer support friend when you use it to facilitate personal exchanges.
Remember what your clients will remember: the last impression is critical to their perception of the library's value. If it's good, they'll be fans and advocates, giving you support when you need it.
Do you have your customer service secrets? If so, please share them in the comments.