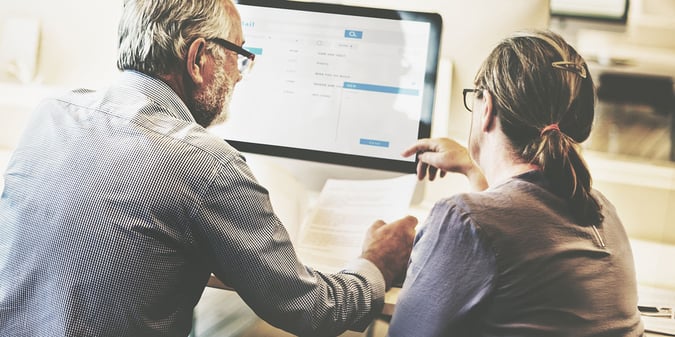 Museums are filled with experts in collections care, display, and education, but they aren't always filled with experts in project management. Defining and measuring project success is not a practice I see conducted consistently in museums.
There are several reasons why museums should practice defining success and measuring it. Here are the top three:
By defining project success, the museum shows its commitment to conducting the effort with integrity.
Outlining the ways in which the museum will measure a project's success shows willingness to be held accountable, learn, and improve.
Legal, ethical, grant award requirements, and project management best practices dictate a project must have clearly defined indicators of success and methods by which to measure them.
Don't worry! You don't have to be a project manager to tackle this aspect of effective project management. I've outlined below the areas in which museum projects tend to be measured. The answers you provide will be a blend of qualitative and quantitative elements. Here's a refresher on what qualitative and quantitative mean, as defined by Wikipedia:
Quantitative information or data is based on quantities obtained using a quantifiable measurement process. In contrast, qualitative information records qualities that are descriptive, subjective or difficult to measure.
The questions for each area are meant to prompt you to identify project success elements and brainstorm how they can be measured. I recommend creating a free-form list to get the ideas flowing if you're not used to this aspect of museum projects.
Questions to Identify Measurable Success Elements
Area: Community Impact
Who does the museum project touch?
Who are the stakeholders?
In what way will stakeholders be impacted?
Can impact be captured in both qualitative (testimonials) and quantitative (number of uses/visits) ways?
Area: Money & Cost Efficiencies
Will you save money as a result of implementing this project?
Will you save by decreasing staff time, or cut costs due to project efficiencies?
Will you be able to afford something previously unavailable to your museum and/or community?
If outside money was provided will it trigger the donation of additional funds either directly or indirectly?
Area: Awareness
Will this project raise awareness for cultural, community, and/or contemporary issues?
Will the project raise the profile of the museum? In what way?
Will there be media coverage?
Will museum staff use the project as the basis for articles or present project findings at conferences?
Area: Collaboration & Sharing
Will this project include other museums as partners?
Will benefits of the project be shared with other museums and professional organizations?
What will be shared, how, and when?
Area: Acquisition of Technology
Will this project implement new technology?
Will the technology improve the work of the museum?
Will professional standards be met or improved upon with the use of this technology?
Will the technology allow the museum to do projects that were otherwise impossible?
Will the technology be state of the art, cutting edge, or otherwise impressive?
The above outlined areas are intentionally broad and can be used in almost any museum project instance. While the areas are not specific to the project's direct outcomes, they are areas where outcomes will naturally occur. These outcomes should be captured in order to holistically document the project's true impact. With that said, there will of course, need to be an analysis of what success looks like for the specific project. For this, I encourage you to think of the following questions:
Area: Project Specific
What are the objectives of the project?
How will you prove you've met the objectives?
Do some of the objectives have varying levels of success that can be achieved?
Are there timelines or production numbers that need to be met?
Will the project have an influence over other museum functions?
What other aspects specific to the project will need to be measured in order to determine success?
Defining a museum project's success doesn't need to be a laborious process, but it is a process that should be undertaken with the same level of commitment other project aspects receive. By following the prompts I've provided, you can create a holistic view of success with a blend of both qualitative and quantitative measurements. It's a well-rounded and thorough approach to defining project success and measurement, and one that will meet legal, ethical, and other imposed requirements.