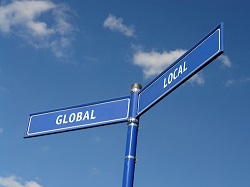 Originally posted 10/27/2014 on Argus.net blogger
People love to uncover "hidden gems" and in the past, the Kalamazoo Valley Museum definitely fell into that category…it was "hidden." Historically a hands-on family friendly place focused on educating and entertaining the local community, KVM's new strategy includes showcasing their collection to virtual visitors around the world. Museums are knowledge repositories, and knowledge is most powerful when it's shared. Aware of this, the founder of the Smithsonian Institution, James Smithson, stated he wanted to establish an institution "for the increase and diffusion of knowledge," and today's visionary museum leaders who continue in his footsteps are recognizing that technology is the key to that diffusion.
The Kalamazoo Valley Museum in Kalamazoo, Michigan has been an Argus customer for over 20 years, and museum leadership and staff have always had great faith in the product and client services team. The Museum is operated by the Kalamazoo Valley Community College, which is very progressive (especially with regard to the use of technology) and an important goal for the Museum is technology-based outreach that will further enable research and general perusal. The recent upgrade to Argus.net allows KVM's Assistant Director for Collection and Exhibit Services and team to offer a great Web-based "global community" resource that is modern and enduring. It is sustainable well into the future, and with Argus.net's rich functionality, the possibilities for audience outreach are limitless.
KVM has already seen important operational, strategic and technological benefits:
Reduced training time. KVM staff and volunteers work with objects right away
Staff productivity. Time to respond to requests is reduced by 50%
User self-sufficiency. User can easily access curated images without searching
Builds community education. Collections are easily understood and the Museum's mission is clear
Kalamazoo Valley Community College's goals for technology use and outreach are attained
With Argus.net, the Kalamazoo Valley Museum showcases their collection both to the local community and to researchers from all over the world. KVM's virtual visitors can fully enjoy and engage with the collection in ways never before possible.
To learn more and download a case study on the Kalamazoo Valley Museum's experience click here.