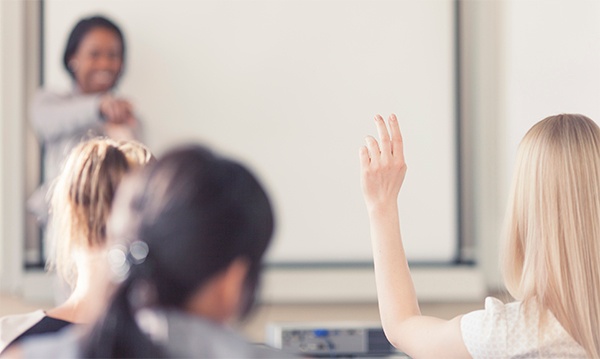 Attaching the library to regular training sessions - particularly onboarding for new hires - opens up a great marketing channel for the library, while offering important benefits to new employees.
One of the tenets of sticky marketing is to "meet people where they are." Hopping on to the regularly scheduled training opportunities already provided by your organization is critical. Most professional services firms, nonprofits, governmental agencies and corporations offer a day or two of onboarding for new hires – either programmatically (as in "summer associates" at law firms or consultancies), or in small groups (everyone hired in October and November), or individuals. These sessions are often sponsored by HR, but if your organization is large enough to have a professional development group, that should be where you get attached.
You'll need to understand how the training is structured in order to fit library services and products in. For example, new hire orientation might be presented as "a day in the life," or perhaps departmental module by departmental module - and for individual hires, it might be delivered online. The second tenet of sticky marketing is to leverage existing efforts, and library training should:
Integrate with what is already being offered - both in terms of format and strategy
Support your HR and Professional Development staff (they'll appreciate help with content and presenters – provide one module they won't have to worry about!)
Differentiate the library and pique the interest of the attendees – start marketing immediately
If it makes sense within the existing training framework, taking a "use case" approach to library orientation is especially helpful for new hires. In order to be effective, you need to understand the roles of the people in the room, because one size may not fit all. A first year associate in a management consultancy will leverage your products and services differently in the course of her work than would a financial analyst or an executive assistant. You can move quickly through several role based use cases in one session and it will demonstrate the library's broad value to the organization while offering substantive information on how the library supports career success.
Never underestimate how important it is to make these sessions fun. When I regularly participated in new hire orientations at a large management consulting firm, the library/KM group would always get the dreaded 4 p.m. slot, often on the second day. We'd face a room full of exhausted, overwhelmed zombies with preconceived notions about our department. I'm here to tell you that M&Ms help, as do a handful of library related witticisms, and a New Yorker cartoon or two. I licensed one from their Cartoon Bank that never failed to get laughs – it's got bloodhounds and laptops, and the RCMP – what more could you ask?
If you are providing face to face individual training sessions, you can make a personal connection (the 3rd tenet of sticky marketing), offer a role based overview, and show how library services and products integrate with a day in their life. Should you instead need to provide online training for individuals, offering versions A, B, C and D structured for different roles makes sense – there will be core material that is relevant to everyone, but you'll still be appealing directly to the individual. Keeping the fun going in these recorded sessions with animations, builds and sound effects will make new hires want to come by the department and visit – and then you can make the connection and deliver the value that earns advocacy and builds the library's reputation. Attaching to existing training initiatives offers great benefits for new employees, and also provides a terrific marketing opportunity for the library.