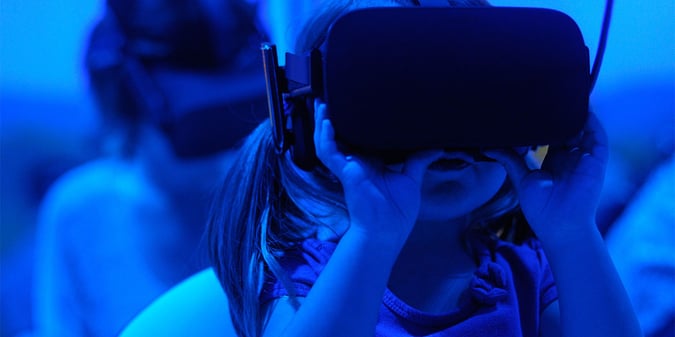 Since the Great Recession of 2008, museums of all types have been navigating shaky financial ground. The recession impacted museums on multiple fronts: it shrank endowments, decreased corporate and private donor giving, and depleted financial support from municipal and foundation organizations.
Unfortunately, this has led many museums into financial crisis. As a result, museums have been forced to sell off artifacts, merge with other organizations, or close all together.
Still, there may be another option to explore. For many museums, the cost of operating and maintaining a physical museum is the most punishing. But what if it was virtual? The collections and staff may still be a cost-factor, but the overall budget would be much reduced. Resources could instead be put toward a robust and dynamic virtual museum and could plug into the Virtual Reality (VR) options that are becoming increasingly mainstream and cost effective.
To be clear, I'm not suggesting virtual museums should exist "instead of" physical museums. I'm not advocating that physical museums should close in favor of virtual museums. I am advocating that the virtual museum option should be explored if a physical museum is faced with permanent closure, or if an organization is considering the development of a new museum.
Launched as Virtual VR Museum: Kremer Museum, Holland
In 2017, the Kremer Museum opened as an exclusively VR museum. The virtual collection represents 74 Dutch and Flemish 17th century paintings owned by the Kremer family. According to the collection's director, Joël Kremer, the family did explore the option of a brick-and-mortar building, but found the option to be cost prohibitive. Additionally, they struggled to find and agree upon the optimal geographic location for the museum. But, as Kremer describes in an Artsy.net article, "their primary motivation to go virtual was the opportunity to make the works in their collection accessible to people who are unable to travel to Holland, where the collection is based."
Physical to Virtual-Only: Vietnam Veteran's Memorial Museum, Washington DC
Another recent example of plans for a physical museum morphing into a virtual-only museum is The Vietnam Veteran's Memorial. The physical museum was initially planned as an underground museum on the National Mall in Washington, D.C., adjacent to the Vietnam Veteran's Memorial. The funding goal for such a museum was most recently reported as $130 million, and only $45 million could be raised in 15 years of fundraising. A statement released September 21, 2018, read:
"After a strategic review of the Education Center project, the board is directing the staff to focus on online resources, hand-held technology, education staff, mobile exhibits and partnerships to teach visitors about the Vietnam War and honor those whose names appear on the Memorial, and to terminate efforts to construct a physical building on the National Mall."
Physical to Virtual to Physical: Milwaukee Black Holocaust Museum
For an example of a physical museum evolving into a virtual-only museum, we look to Milwaukee's Black Holocaust Museum. Founded by a lynching survivor, James Cameron, the museum was forced to close in 2008 due to the recession. Yet, the museum wasn't lost in this case. It evolved into a virtual museum that launched in 2012 complete with object catalog and virtual exhibits. The museum was able to operate fairly successfully in the virtual realm and has not just survived, but thrived. In fact, the Black Holocaust Museum has survived so well that they've announced they plan to open a new physical museum space.
The idea of a virtual-only museum is fairly new and there is little known information or literature out there for review. However, the benefits of choosing a virtual-only museum can be inferred. Presumably they're cheaper to establish and maintain—still expensive, but not nearly as expensive as a physical museum. A virtual-only museum can react more quickly and dynamically to changing trends, user-needs, and new technology. A robust museum collections management system could help underpin object and exhibit presentation in addition to facilitating museum partnerships. Furthermore, lacking some of the physical museum's operations and upkeep, a museum may be able to place more focus and more resources toward collection-based projects and presentation.
If pursuing a virtual-only museum can be an alternative to permanently closing a museum, then it's in everyone's best interest to evaluate a virtual option. The virtual museum may be an option to aid in postponing the permanent closure of a museum or help to facilitate the launch of a new one. And, as was the case for the Black Holocaust Museum, the survival of a virtual museum may be a way to evolve (back) into a physical museum.
---
Rachael Cristine Woody has advised on museum collections management, budgeting and grant writing for institutions like the Freer|Sackler Museum of the Smithsonian Institution and the Oregon Wine History Archive at Linfield College. See Rachael's posts for Lucidea here.