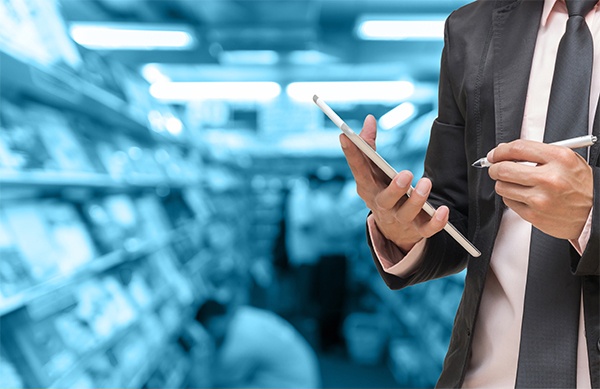 I recently watched a great series on Acorn TV, titled "Liberty of London." It's about how the iconic British department store, founded in 1875, has been revitalized to broaden its appeal, enhance its image and expand its client base. They didn't change the store name – it's a huge asset. But they did a lot of things that change how the store is perceived.
There is a growing rebranding and renaming movement within the library profession, exemplified by AALL's recent (ultimately voted down) initiative to change its name to the Association for Legal Information. Greg Lambert, in his compelling post on AALL's rebranding and renaming initiative, advocated for the proposed name change. Mr. Lambert wrote: "The Law Librarian profession has changed, and is continuing to change. That is not a bad thing, it is just the reality of the profession. It is up to the leaders within our profession to position the association, and prepare its members to lead and direct the changes, rather than react when it is too late."
Further, he states that, "The rebranding is not about leaving law librarians behind. Far from it. It is about augmenting what we do, and bringing new ideas and new experts into the field to use as specialists, and for us to learn from them in return. It is about Law Librarians being the change and leading the way into the future."
To me, renaming the profession, the function, the department and various professional associations is fundamentally about trying to do away with negative and limiting stereotypes that many people have about librarians and librarianship. However, you cannot change perception with a new name. If you change the image by delivering innovative, relevant and visible services – and continually promoting them - you may not need a new name.
Liberty of London, led by NY transplant Ed Burstell, moved away from the stuffy, exclusive, age and income dependent image that they've had by doing a number of things: they started hosting in-store events that target younger shoppers (e.g. parties with DJs, catwalk modeling contests etc.); they held open calls for clothing designers and makers of toys, beauty supplies or accessories and rewarded the winners with "pop up" boutiques; they persuaded actor Richard E. Grant to develop a fragrance especially for Liberty, and they branched out with their iconic "Liberty Prints" into home furnishings. It's clear that their strategy involved "augmenting what they do, and bringing new ideas and new experts into the field …" while keeping the best of what the store has always promised and delivered. (And by the way, I notice they followed the tenets of sticky marketing – using existing channels, meeting people where they are, and making a personal connection.) Sales almost doubled from £70 million in 2009 to £132 million in 2015, and next up they'll be developing lots of international partnerships with other retailers (such as Uniqlo) and expanding their global reach, with the goal of going public on the London Stock Exchange in 2018.
What can you do, as a librarian, to imitate Liberty of London's successful approach?