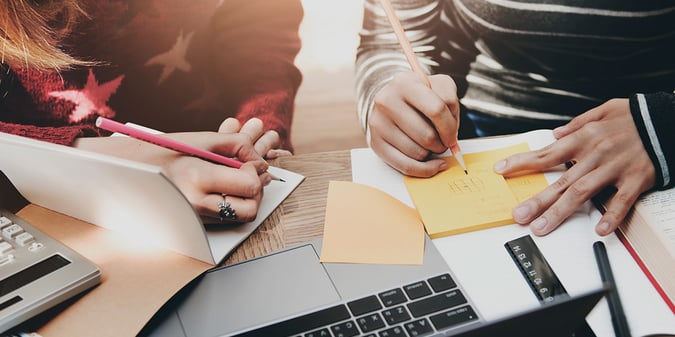 Project managers for archival projects have a wide variety of responsibilities. They oversee activities, serve as liaisons between departments, and facilitate meetings. They hire staff, attend professional development activities, and review instructional materials. This post covers characteristics of effective archival project managers.
Project managers also fulfill several human resources type responsibilities during an archival project. These functions include negotiating with resource managers, assigning tasks, developing job descriptions, identifying training needs, and producing a team roster.
Working vs. Managing
One of the biggest challenges archivists face is being a working project manager, or one who performs work while managing the project. In archival repositories, where staffing and funding can be limited, both managing and working on a project may be unavoidable. A project manager can perform work in a small team, but as the team size increases, working and managing simultaneously becomes impossible. When a conflict between the two arises, performing duties takes priority, and management is neglected.
Additionally, working project managers often choose the best tasks for themselves, which gives them a feeling of accomplishment since it's easier to tell when a task is done than if a management initiative is finished. The fallacy of this approach is twofold. First, a detailed assignment might take time away from project management responsibilities. Secondly, by taking the interesting jobs for themselves, working project managers deprive others of meaningful work, decrease their motivation, and send signals that they mistrust their team.
Leading and Managing
Effective archival project managers need traditional management skills such as keeping people motivated, mediating between layers of the organizational hierarchy, making decisions, and allocating resources to their highest uses. The project manager must also control the schedule, budget, and quality standards. He or she must give attention to team-based issues such as interpersonal conflict, collaboration, and communication.
Archival project managers should be adept at steering the performance of their contributors while negotiating for resources and communicating their status and priorities to upper management. They must pay attention to project needs to make decisions, solve problems, and promote opportunities.
Trust, But Verify
Most project managers will become accustomed to dealing with information that is incomplete, optimistic, or inaccurate. Primarily, they should be savvy. Effective archival project managers check the information that they receive by knowing what questions to ask to prove validity. As they gain experience in a particular organization, they become capable of accessing people's reliability so they can confirm the accuracy and completeness of information supplied. Good project managers learn to read people and listen to what they say—and don't say—throughout a project.
Selecting Effective Archival Project Managers
The choice of a project manager for an archival project should be deliberate. A project manager is granted the authority to manage across several organizational lines. Project management won't succeed without effective project managers. Thus, if executive management approves a project for implementation, it should ensure that a qualified person is selected as the project's manager. A project manager is more likely to gain the support of the team to meet goals if it's clear that he or she has been selected by the organization's executive management.
Not everyone makes a good project manager, however. The better ones are well organized and willing to do whatever it takes to keep their archival projects on time and budget. Charisma is the difference between competent and exceptional project managers. It takes charm to motivate people to deliver their best work under challenging circumstances.
The project manager also interacts with the rest of the organization on behalf of the team. The project manager should be politically aware and have excellent negotiation skills to commit stakeholders who are resistant to the project. The project manager must maintain resilience as problems and setbacks arise throughout the project too.
The Authority to Succeed
At some time during a project, something will go wrong, or a change will be requested that may risk the project missing its time and cost targets. For this reason, archival organizations should give project managers the authority within specific parameters to carry out their jobs without having to seek approval for changes to costs or deadlines. Agreeing to manage by exception removes the confusion of who may take charge when problems arise. Having some authority allows the archival project to move more easily into its successful conclusion.
---
Margot Note writes for Lucidea, solutions provider of ArchivEra, purpose-built archives technology helping archivists handle and plan for successful collections management. Read more of Margot's advice archival projects