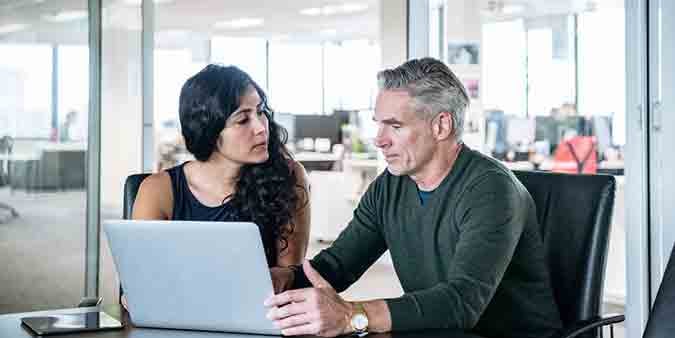 Earlier this year, we presented a "KM Conversation" with well-known enterprise social network expert, author and consultant Euan Semple. During our session "The New Knowledge Ecosystem: Content and Connection," Euan shared his thoughts on what it takes to build advocacy, engagement and adoption of enterprise social networks, and why it's important.
After fifteen years of studying enterprise social networks, Euan acknowledges that relatively few people and organizations are successful with user engagement and adoption. It's still difficult and challenging to get momentum, particularly with increasing competition from internet-based social sharing tools such as Facebook and Snapchat.
Two different challenges
Not only do those responsible for ensuring adoption face challenges from external channels, they face internal ones if they are required to "use something put in by IT", e.g. Yammer, if the organization uses SharePoint—or various other social technologies brought in by the Marketing or Communications departments, which may or may not be "right" for the organization's knowledge management needs.
The workaround
There are many examples of people "spilling onto the internet" and it can be easier for company employees to find each other on LinkedIn than on internal systems. Euan referenced a financial institution in Hong Kong where staff used WhatsApp because "they were tired of waiting for IT" to give them something they could use. A communications consultant found staff using a closed group on Facebook and "having grown up conversations about how to do their jobs better." When she shared this finding with those who commissioned her survey, instead of being pleased that networking was happening, they closed the group down because company policy forbids using Facebook at work. But without a viable internal channel for knowledge exchange and conversation, employees will leverage the tools they use in their personal lives.
Model behavior
The challenges of this growing "connected" way of working require that change be embraced, and a certain level of commitment and passion is very important. Euan has many clients who put in "fancy technology" that costs a lot, and still nobody uses it. When he asks, "well, are you using it?" the reply is often "no, I'm too busy!" And that's why nobody else is using it. Successful adoption and engagement requires energy, commitment, passion and patience—and leading by example.
The thin end of the knowledge exchange wedge…
Per Euan, "social media adoption happens one person at a time, for their reasons, not yours." When he implemented the social networking platform at the BBC, he knew it was about mass, about energy and about activity. All he cared about was getting people in there, not what they "talked" about once they were there. Even non-work topics gave people a reason to participate and to stay. And that's how adoption and engagement starts.
Where the rubber meets the road
For an enterprise social networking platform to be successful, you must give people something they find useful. There should be a focus on practicality; it's about making life at work easier, better and more effective. Euan's research has demonstrated that success requires giving people "agency and the ability to achieve things."
A common question is "what's the return on investment for all of this?" and that's the classic KM challenge for all time—trying to quantify the intangible benefits of knowledge exchange. Euan suggests turning that question on its head. Like it or not, we are moving away from the "normal" work world of process and structure to a more networked and faster moving world—what is the ROI of ignoring that, or preventing it?
Hear more from Euan Semple and Phil Green on this and related issues when you link to "The New Knowledge Ecosystem: Content and Connection." And if you have suggestions for additional topics or speakers in our series of "KM Conversations" with such luminaries as Stephen Abram, Stan Garfield and Euan Semple, please leave a comment and let us know.