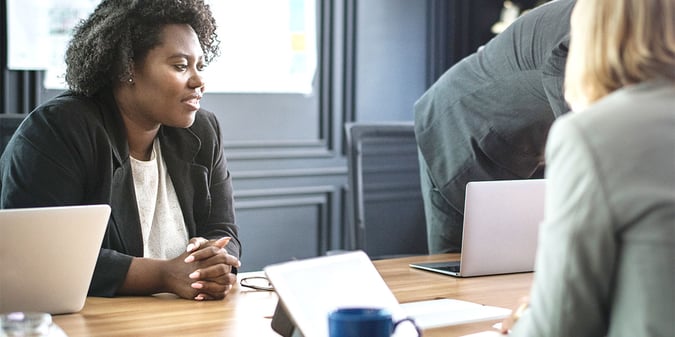 Education is required when introducing a new KM initiative, during roll out across your organization, and as a key part of ongoing implementation. You must continue to offer training in a variety of ways; once is never sufficient. Please read on to learn the elements of a knowledge management training program, drawn from my new book, Proven Practices for Promoting Knowledge Management.
Classroom courses are the best way to get students' undivided attention, but it is often difficult to get funds allocated for expenses, or to free up students' time for attendance. Webinars and self-paced courses may offer the most realistic method of delivering training. To ensure success, I advise that you develop a training plan that considers all of the following.
Webinars are virtual training courses conducted using some combination of the following elements.

Conference call: Participants dial in by phone to listen to the instructor and to ask questions.
Web conferencing: Participants log in to a virtual meeting room where they can view presentations, demonstrations, and interactive white boards and chat with other participants.
Multimedia: Webcasts that broadcast video, audio, and slides and allow questions to be typed into a web form. Flash web pages, audio, and video are used to present content dynamically.
Team space: Collaborative workspace where presentations can be accessed and followed while listening on a conference call.
Real-time navigation to web pages: Participants visit web pages as instructed on a conference call to view systems and applications.
Recording: A live event is recorded and can be replayed later at the convenience of the participants. Audio is recorded and the participant listens (by phone or by audio file) and follows along by visiting the team space or specified web pages. Alternatively, the virtual meeting room presentation or webcast is recorded as a multimedia file.
Self-paced courses: Automated, interactive presentations that can incorporate the following elements.

Web pages: Students read web pages and follow along sequentially.
Interactive questions: Students are asked questions as they take the course, and receive immediate feedback.
Dynamic branching: Students can choose paths based on their interests or their answers to questions.
Bookmarks: Students can start and stop at any time, and when they return, they can resume where they left off.

Flexible delivery method: Consider how you will present the course to students. Options include:

Web-based – delivered entirely through a web browser, either on the intranet or Internet
Client-based – delivered as a downloaded application run on the PC client
Portable media-based – delivered as a CD, DVD, or flash memory plug-in
Lucidea Press has published my latest book, Proven Practices for Promoting a Knowledge Management Program, which includes more information on the educational components of rolling out and maintaining a successful KM program, as well as additional advice and insights drawn from my career as a KM practitioner.