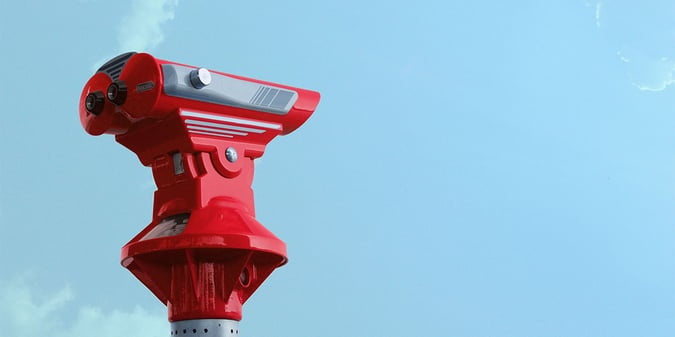 What actually motivates users of a knowledge management system? It's the feeling we get at the moment of discovery. Yes, we need the information we are seeking, but it's the buzz we get when we find it that keeps us engaged. And if we get the hit we're looking for, we'll come back—guaranteed.
Ensuring that buzz is the key to a successful knowledge application. Making it possible to find information isn't enough; the process must be engaging and result in success.
What does this mean? Let's first look at a few examples of how ordinary search technologies can be frustrating:
A keyword search brings back everything containing the text you entered (literally)
The word you are using to find a document isn't actually in it …so you get zero results
The word you are using to find a document is in every document, so you get hundreds of results
You have to know a document exists, what's in it, and where it is before you can find it
You use the term "bridge" but what do you mean? Dental? Musical? Logical? Physical?
Systems that anticipate and address the above scenarios are true discovery systems—they easily expand the search, consider analogous situations, help users discover highly relevant content that narrow questions/search terms simply won't unearth, integrate internal and external resources, and let users quickly analyze and manage their result sets.
Optimized content discovery requires more than simple retrieval. There are methods, techniques and/or technologies that Information professionals can leverage to ensure that important information is "discoverable," especially to those who may not know the information even exists. These include:
allowing users to search, browse, receive alerts, and quickly evaluate content
offering tools that allow users to leverage the wisdom of the community
content curation by subject matter experts
Functions available within excellent knowledge management and library automation platforms facilitate discovery. These include natural language search, faceted searching, tagging, linking, alerts and RSS feeds, along with enterprise social capabilities such as "liking" and "commenting" which allow users to act on content. If your system has embedded social tools, staff can point their colleagues to the best of the best.
One of the most powerful methods for enabling discovery is offering "content in context." You've heard us talk about the importance of continuing a conversation that end users are already having (even if it's one way and just in their heads!). Surfacing unexpected yet relevant content in the context of something users are already doing has big impact. For example, your organization's subject matter experts can build and curate collections of resources and link in depth or related materials to summaries posted on the intranet. Someone on an industry page sees the link to a collection of materials on a different but related sector, jumps easily to that collection and uses it to generate new ideas about how to solve a problem.
Discovery happens when important yet unexpected information is revealed through multiple methods: structured, guided, or expansive. It's not about searching, it's about finding.