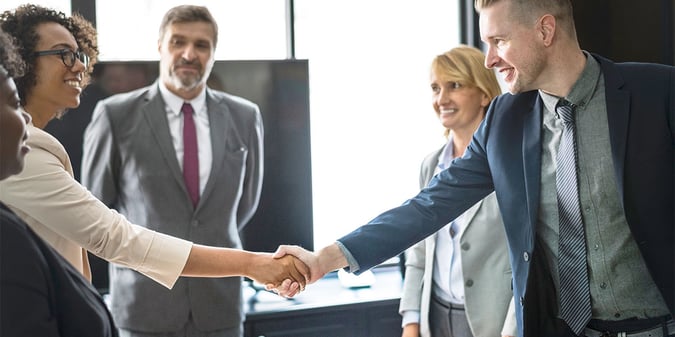 During a "KM Conversation" with well-known enterprise social network expert, author and consultant Euan Semple on the topic of "The New Knowledge Ecosystem: Content and Connection," Euan shared valuable insights on what it means—and what it takes—to be a thought leader in today's networked business environment.
The knowledge ecosystem of today is about people and relationships rather than structures. In a highly structured and authority-based environment, some experts actually become inaccessible to others, and their interests can even obscure what really adds value to other people in the course of their work.
Increasingly, people must learn to shift from "expert mode" to a facilitative role. With new technology and collaborative ways of working, networks of people become capable of achieving a lot. They don't need the answer(s) delivered from on high. Thought leaders are now people who work with others to help them develop their own skills, with a focus on passing on understanding rather than hoarding it.
A new form of empowerment
It remains true that knowledge is power. According to Euan Semple, this used to mean "holding on to it and getting it out on special occasions to special people." However, the prevailing attitude now is that there's no point to having the knowledge if you don't routinely share it. Skills with the most value in today's knowledge ecosystems include willingness to open up, taking part in the conversation, and helping others become good at what you're good at.
Find your own voice
Standing up and saying what you think is very challenging for everybody, especially at work where you are being seen by your boss and by your peers. There is a reticence about being seen as a show off, or about asking "stupid" questions. It's critical to find the confidence (called in the world of blog posts "finding your voice") as well as the appropriate tone—one which is engaging, and comfortable for you and others.
Agile collaboration
Per Mr. Semple, the language of business has become cautious, third person, and sanitized. So saying in plain language what is useful to other people can be uniquely valuable. This is an element of "working out loud," which Semple explains thus: rather than the goal of producing a 40 page report at the end, there's a focus on discussing, and on asking questions about work as you carry it out in order to optimize the result. If you are using social tools, that audit trail is visible and accessible from the word go.
Authority as an expert is earned, and some academic, highly credentialed types believe they're already earned it. In an online environment, however, degrees and tenure don't necessarily mean much. So everyone must become better at participating and finding the confidence to participate.
Play to your strengths
It's important to stick to what you know, and with what feels familiar and comfortable. Listen carefully to feedback; that's how you will understand whether you are resonating or not. Think about how you can feed the network more of what it seeks and less of what it doesn't seek.
Per Mr. Semple, "we need more thoughtful people who are more willing to share those thoughts through networks of others doing the same. That is how we become successful as organizations."