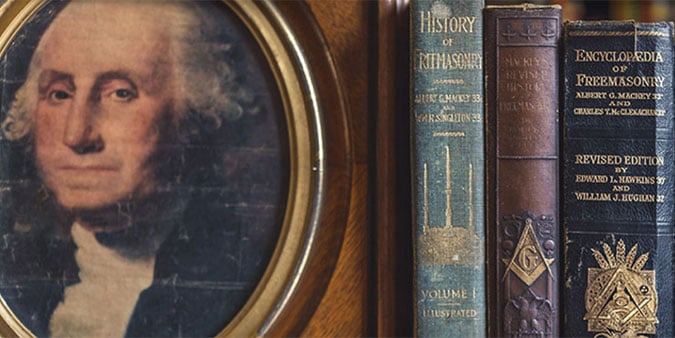 The Masonic Temple in Philadelphia has been called one of the great wonders of the Masonic world. Located within The Temple is the Masonic Library and Museum of Pennsylvania, which houses thousands of texts and artifacts relating to the history of the Fraternity in the Commonwealth and the founding of the United States of America. The Library staff leverage SydneyEnterprise to help them advance knowledge and understanding of Freemasonry and its place in history.
The Masonic Library, founded in 1817, is considered to have one of the finest collections for the study of Freemasonry. The importance of collecting and cataloging seminal works in the history of Freemasonry has remained a focus of the institution since its inception. Housed within the stacks are over 75,000 print volumes as well as various multimedia resources. The Library remains a resource for members and academics alike, providing research and lending services.
We spoke with Glenys A. Waldman, Librarian, and Cathy Giaimo, Assistant Librarian, to discuss how SydneyEnterprise meets their evolving needs for providing access to their wonderful collection, while enhancing operational efficiency and remaining cost effective. The top four reasons they're so happy?
SydneyEnterprise is purpose-built for special libraries
Library staff can offer a public-facing catalog for members and academic researchers
The system is easy to use and intuitive
The SaaS solution is cost effective, and eliminates dependence on the IT department
Per Ms. Waldman, "We value Lucidea's long history serving special libraries, with solutions specifically designed to support library workflow and requirements. As their ILS has developed, it's gone from good, to better, to best!"
We invite you to learn more about the many ways The Masonic Library and Museum of Pennsylvania successfully leverage SydneyEnterprise to meet their goals. You can read the full Masonic Library success story here.