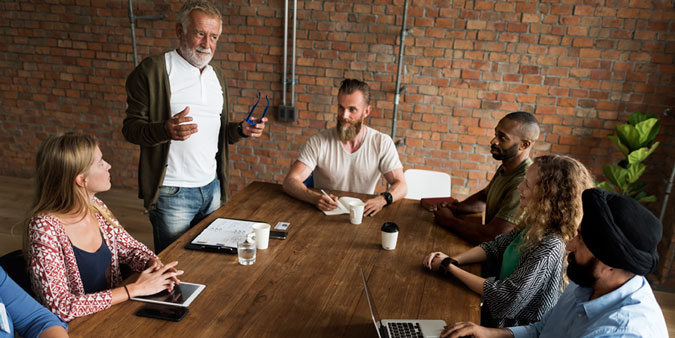 My last post defined terms related to customer engagement and focused on the personal relationship-building component of our mandate with our target colleagues.
A major element of building relationships is knowing your colleagues well. No one's memory is perfect. You can't remember everything, and you may be working in teams (although this is useful for solos too). For sustainability and teamwork, you need to build a database that pulls together your knowledge of your clients and colleagues.
These databases are called CRMs, Customer Relationship Management Systems. You can build these gradually, but in the end, you will have:
a sustainable understanding of your colleagues—their profiles, their questions and projects, their needs
a database that enables target marketing and invitations
a place to discover your penetration of the most important audiences for your special library operations
a profile of your intranet and services usage
The dominant provider in the marketplace is Salesforce.com. Don't be put off by the 'salesy' language. Relationships are relationships and targeted marketing is just that—targeted. It is likely that your organization already has a member or client profiling system—maybe even Salesforce.com. Perhaps you can get a seat on that license and start to build. Here's Salesforce's own definition of a CRM:
"What is CRM? The definition of CRM is customer relationship management. In a nutshell, CRM lets you store and manage prospect and customer information, like contact info, accounts, leads, and sales opportunities, in one central location. You'll discover that it's not just a fancy contact list. Ultimately, a CRM solution is a game-changing piece of technology for every industry under the sun—from retail and manufacturing, to real estate, construction, and many more. As a result, CRM can help you:

Increase leads
Close more deals, faster
Drive customer loyalty and satisfaction

Salesforce gives you all you need to work smarter and faster, and help you keep your customers happy."
You're also likely aware of Zoho. It offers a free CRM as well. You can't beat that price.
And there are many more:
Free CRM Software
Compare product features and ratings to find the right Customer Relationship Management Software for your organization.
Yes, I am encouraging you to more formally manage your customer base. The big questions are: Do you know your current and potential clients? Can you easily identify the gaps? Can you target old and new services and new innovations effectively?
Many CRM tools can leverage some great imported data to get you started fast. You can potentially import other user profile information you already have, you can import parts of your HRIS, and you can add your own priority codes. I promise you, it's worth the effort and becomes a big team building tool when you complement each other's skills or share responsibilities across a wider region geographically.
The best course of action is to explore what the market has to offer, and compare the value of different systems to find the one that will suit your needs. To make things easier for you, here is a list and links to a comparison of the best free CRM software tools in 2017:
So far, in this series of posts we've defined our audiences—colleagues and clients—and we've established the need for a system for identifying, tracking, monitoring, and engaging those audiences.
Future posts will focus on engagement-building competencies as well as on specific tactical initiatives.
-Stephen
---
Stephen Abram is a popular Lucidea Webinars presenter and consultant. He is the past president of SLA, and the Canadian and Ontario Library Associations. He is the CEO of Lighthouse Consulting and the executive director of the Federation of Ontario Public Libraries. He blogs personally at Stephen's Lighthouse Stephen's Lighthouse. Watch for his new book from Lucidea Press on management tips for librarians, coming in autumn 2017!