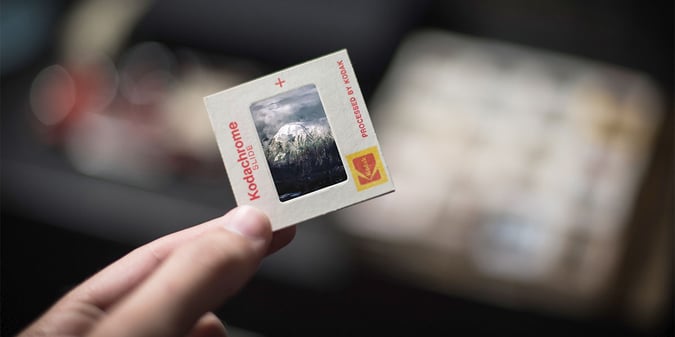 As with many archival projects, large institutions lead the way to new discoveries, workflows, and practices. Discussions about digital preservation have been too frequently (but understandably) presented in terms that apply only to large, well-funded institutions.
These organizations tend to have more resources to apply to digital preservation. A state university, for example, may have an archives and manuscripts section or special collections department that consists of multiple people, can employ an inexpensive labor force of work-study students, and, in some cases, has professors and graduate students focused on solving preservation problems.
Often, best practices developed in these settings are unrealistic to apply to other institutions with fewer resources; the pioneers of these procedures may have little regard for the requirements of small organizations or individuals. Additionally, even the preservation tools employed by well-resourced organizations can be challenging and expensive. How can smaller, resource-constrained archives apply cost-effective tools and technologies for preservation?
Right-sizing for Collections and Resources
The challenge facing archivists is to scale digital preservation efforts to the size of the collections, without compromising data integrity or system performance. Archival repositories need scalable and context-aware preservation planning and monitoring capabilities to ensure continued accessibility of content over time. The issue confronting institutions is to enable digital preservation to adjust labor and costs at a time when the production of content is mounting, yet budgets aren't commensurate with the volume of content in need of safeguarding. For digital preservation to be accessible, each process and component involved needs to provide scalability.
Big Needs for Smaller Organizations
While smaller institutions such as historical societies, cultural organizations, town and county records offices, and colleges vary in their materials and missions, they share similar characteristics. Their staff members have diverse duties, with limited time and resources. Archivists at these institutions don't have the resources to install complicated software or subscribe to preservation services, but they still have a mandate to collect and preserve born-digital records. They need precise instructions that can be readily implemented. The challenge is to translate the lessons learned in larger institutions to guidelines and actions for smaller institutions. Digital preservation must be scalable—that is, the field should offer solutions that work at institutions large and small.
Open Source and Free Software
Often digital preservation workflows are ad-hoc in smaller institutions, using open-source and free software to convert files for access, check for viruses, create checksums, and store files safely. There are several reasons why archives might be attracted to the idea of open source, such as support from a community of users, the promise of free downloads and licenses, or the availability of source code for modification. Yet, these free and open source software options often require hidden resources to implement and use. The successful utilization of open source software to solve day-to-day operational challenges related to preservation and access necessitates a lot of hands-on work. Free and open still requires labor.
In my experience as a lone arranger using an open source solution, I found that the amount of time and resources devoted to setting up the system and getting comfortable with it was overwhelming. I might have been better served by a commercial database with training tools and customer service. Of course, the solutions depend on the organization; an option that works at one institution may not work at another.
Personal Digital Archiving
How we archive our personal digital materials has become a topic of scholarly investigative and advocacy initiations. Personal digital archiving is a relative newcomer to the digital preservation field and poses new challenges, especially with the proliferation of new digital tools.
The phrase "personal digital archiving" can be interpreted in different ways, but it usually applies to digital preservation at the individual level as opposed to the institutional level. Yet, the publications, blog posts, and conference topics devoted to personal digital archiving discuss individuals and families interesting in saving their digital files and academics preserving their digital work, as well as local history and genealogy groups dealing with the influx of digital material, and community groups acquiring digital collections from the communities they serve. Personal digital archiving seems to be fulfilling a need to explore options and inform those who are working with smaller collections.
No Quick Solutions
In the future, archivists and other information professionals will determine a scalable digital preservation solution—or more realistically, a series of solutions. There's a desire for a quick, simple tool to solve all digital preservation problems, but that's unrealistic. No answer will replace the work of making decisions about which records have enduring value and significance to our institutions. A viable preservation program addresses organizational issues, technological concerns, and funding questions to provide good stewardship for digital records. The discoveries made in personal digital archiving, coupled with the best practices of larger institutions, may provide smaller cultural heritage institutions with the solutions they need over time. As archivists, we can document our decisions today so that repository managers who inherit the outcomes of our work will be able to carry these objects into the next generation of sustainable, scalable digital preservation solutions.