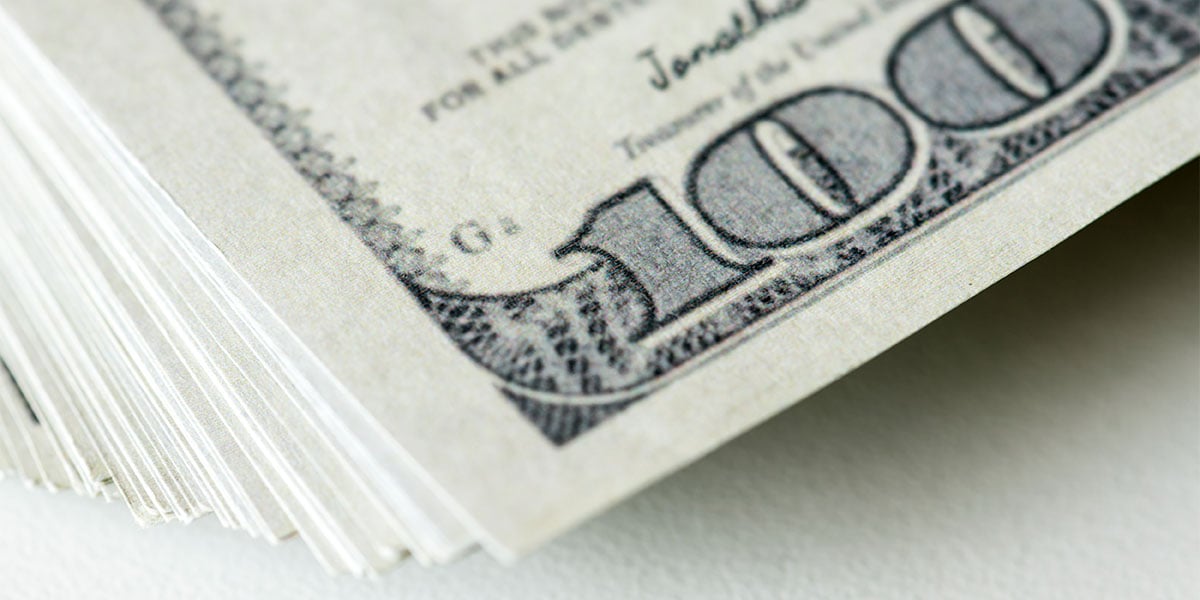 The Information Age spawns questions for the future. How will we ensure long-term access to information, growing exponentially every day? How will we migrate data as technology moves from one medium to the next? Who determines what's saved, and what criteria will be used to make those decisions? Most importantly, what is the cost of preservation? Who will pay for it?
Cash is King
Economic sustainability for digital preservation is challenging. Digital preservation is vulnerable unless it becomes a part of core business activities and its funding becomes an operational expense, rather than a project-based one. Only continual, reliable financing can make digital preservation possible.
Digital preservation is also expensive. It requires hiring full- or part-time staff members who have the required skills. It demands technical infrastructure, which can be costly to purchase, operate, and replace. Digital preservation necessitates new models for channeling resources to preservation activities, affordable efforts—and recognition by decision-makers for the need to preserve with catalysts that spur action.
Initial Funding Inquiries
The lack of information about how much digital preservation costs impedes the securing of ongoing funding. Inquiries into expenses began in earnest in the 2000s. For example, the Blue-Ribbon Task Force on Sustainable Digital Preservation and Access was funded by the National Science Foundation and the Andrew W. Mellon Foundation, in partnership with the Library of Congress, the Joint Information Systems Committee of the United Kingdom, the Council on Library and Information Resources, and the National Archives and Records Administration. The task force investigated digital preservation from the perspective of economic sustainability by determining costs and identifying sustainable economic models that could ensure the availability of resources for preservation activities.
Its final report, issued in 2010, provides principles and actions to support enduring economic sustainability; context-specific recommendations regarding organizational, technical, public policy, and educational and outreach activities, and next steps for the field. The task force found that sustainable digital preservation requires a compelling value proposition, incentives to act, and well-defined roles and responsibilities. Additionally, organizations need to be flexible to adjust to changing preservation priorities.
Beyond Cost-Modeling
The 4C Project, the Collaboration to Clarify the Costs of Curation, was created to help European institutions invest more effectively in digital preservation. The focus of the project was to move away from more traditional cost-modeling to see where existing work and tools can be made more relevant and usable for a wide range of organizations. The project, which took place from 2013 to 2015, produced various tools and models, including a Digital Curation Sustainability Model, an Economic Sustainability Reference Model, and the online Curation Costs Exchange. While the project concentrates on organizations in the European Union, the tools can be used to create new cost-effective solutions and services on a global scale.
Cost Benefits
Often when organizations expand their activities in ways that require additional resources, executives will request a business case that outlines cost benefits. A business case offers a roadmap both to understanding a current situation and moving towards a future state regarding digital preservation. The case should describe the funds needed, how the resources will be deployed, and how the investment will benefit the institution.
The Digital Preservation Coalition's Digital Preservation Business Case Toolkit, for example, assists practitioners and managers to build business cases to fund digital preservation activities. The toolkit outlines an executive summary, the strategic vision, the context of the organization and its assets, the business activity, and the return on investment.
Creating a Business Case
When developing a business case, analyze the existing environment and the organization's requirements, and then set priorities. You'll also want to ensure the solution you're promoting is a good fit for your organizational culture. The more easily the proposed solution can be integrated into current routines, the more likely it will be accepted.
Business cases, most importantly, focus on economics. How will digital preservation demonstrate a cost benefit over time? How will preservation save money or make the organization more efficient? Costs can be gauged in dollars, but also in staff time and other resources. Consider the use values of digital preservation too. The more your patrons can utilize data, the more value it has. Use value provides a strong argument for longstanding digital preservation. Look for partnerships to share the economic burden. Is there an opportunity to collaborate with organizations in a similar position or share similar goals? Is there a way to share costs?
Justifying the Costs of Digital Preservation
Secure digital materials form part of our enduring scholarly and cultural record. Continuous access to digital content requires sustainable digital preservation activities. To advocate for these activities, archivists should frame digital preservation as a viable economic activity that necessitates both a deliberate allocation of resources and ongoing resource allocation over time. Materials are essential data assets that provide value and require money to save. Gone are the days of only project-based funding for digital preservation in archives. Economic sustainability secures adequate resources to achieve long-term goals, reduces financial risks to digital assets—and requires investment.