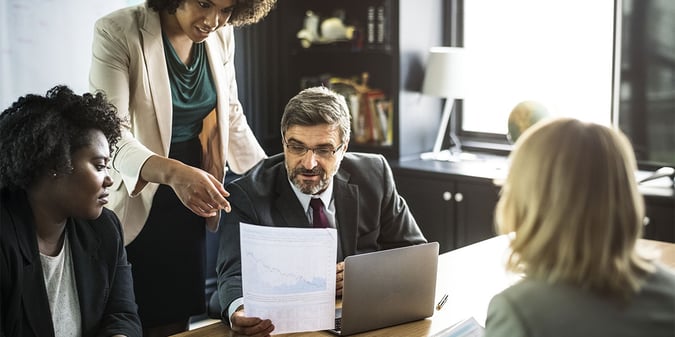 People who need people may indeed be the luckiest people in the world, but if you depend on others in order to do your job successfully, you're going to need a strategy that embraces both daily partnership and situational independence.
Very few people do their work entirely alone. We all depend on other individuals or even departments to team up with us and/or support us in our efforts, and we reciprocate. That's how organizations achieve their goals over time. However, being dependent on others can easily slow projects down when there are limited resources and competing priorities. Information professionals need to cultivate great situational awareness so that they can recognize interdependencies or scenarios that will lead to failure—and develop strategies for avoiding them.
Establish credibility
For knowledge managers and special librarians, situational independence is earned, and is often an outcome of daily partnership. The IT department and the Executive Team are very important to a successful library or knowledge center, and establishing credibility with them is critical to independence.
There are several factors that are important to controlling departmental progress and reputation through independence, such as the ability to:
Configure and customize knowledge management software or an ILS without relying on IT
Provide superior levels of accessibility and reliability
Offer tools with minimal training required
Demonstrate a strong ROI (increased usage, cost reduction, etc.)
Use cases, business cases, introductions, oh my!
In order for the IT Manager to feel comfortable with your approach to library and KM software, you'll need to establish your credibility. This probably includes presenting use cases and/or business cases – tools that the IT department relies on in their own work. You'll need to establish the credibility of your library software vendor with them as well; introducing them to your sales executive and even to your technical support contact is important. If you trust your vendor and have a great partnership with them, make sure your IT Manager feels the same way.
With regard to the Executive Team, one way to earn departmental independence is by demonstrating a great ROI (return on investment) through regular analytics and reporting. When you've established your operational prowess, leadership will feel comfortable advocating for you internally and will trust you to make the right choices, implement the right tools and lead the right initiatives.
Partnership and situational independence are once again in concert with regard to your end users. Facilitating independence for "information consumers" is extremely important and valuable. Providing end users with desktop (or tablet top!) tools that are intuitive and easy to use is priceless.